Thread Starter
Joined

Apr 28, 2021
Messages

122
The truth has been revealed, more is better. Two channel is better than mono, multi-channel is better two channel, and immersive audio is better than multi channel according to the engineers at Abbey Road studios. The recent AES conference before covid was all about "immersive audio"
The buzz at the 2019 Audio Engineering Society (AES) convention in New York was immersive audio, as it has been for the last several years. I witnessed developments that may have a big impact on the future of multichannel audio.

www.stereophile.com
If you are late to the party check out Doby's upcoming webinar series on Atmos Music creation:
Join Dolby's Ceri Thomas as he covers the latest updates to the Dolby Atmos Music ecosystem, including studio setup techniques, Dolby Atmos Music production and mastering, and featured conversations with experienced Dolby Atmos Music professionals from the music creative community.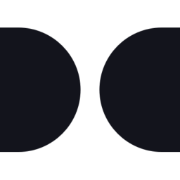 professional.dolby.com