Thread Starter
Joined

Mar 15, 2021
Messages

176
More
Preamp, Processor or Receiver

miniDSP 4x10hd
Main Amp

Emotiva XPR200 midrange amp
Additional Amp

Crest audio 2001A bass amp
Other Amp

Rotel RA930ax twitter amp
Computer Audio

Sony Bravia android TV
DAC

miniDSP 4*10HD
Front Speakers

Andromeda MkII
Screen

Sony bravia 65XF9005
Streaming Subscriptions

Deezer HiFi
Other Equipment

Marantz original 5E CD
After all kinds of trials and many errors the only option that worked for inputing external spdif source through a convolver was using the listen in option.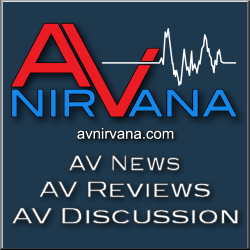 Hi everyone, My attempts to use AL standalone convolver for playing external spdif source have been futile (see my post baby steps with AL). I was wondering if there is anyone who tried using JRiver convoler with an external source pluged to the soundcard? preferably with an RME card.

www.avnirvana.com
In short, in the recording tab I chose the spdif as default. In properties I have chose the listen tab and ticked listen to this device.
In the playback tab JR wdm device was the default played. That way sounds are played through JR convolver and outputted correctly.
For some reason the SPDIF input is locked on 48/24 no matter what the true sampling rate. That means that there is windows resampling. Is there a way to avoid this resampling?