Thread Starter
Joined

Jun 13, 2017
Messages

20
More
Preamp, Processor or Receiver

PPI DSP-88R
After 11 years it was time to replace my 2001 e46 m3 ( build below )
This time around I purchased a 2016 F80 M3. It was a UK import and a bit of an odd spec. Had all the look faster bits , connected office, lane control , self park , but a base audio amp & speakers. So 25w x4 amplifier / synthetic engine sound module. 2x 6.5 under seat woofers and 4x100mm dual cone door speakers. Original owner must have been focused on performance aspects. Spec suited me as straight forward to improve audio wise. Wanted a simple 3 way stereo front stage and rear door components for a bit of rear fill and rear passenger duties for when my daughter is play her Spotify playlists.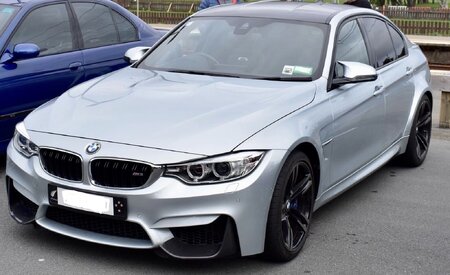 What I did like about the audio system however was BMW head unit is well featured so can cover USBs , analog input, DVD, HD radio and classic Bluetooth. It can also be coded to use the Most audio bus and provide digital audio outputs to provide 16bit / 44.1 kHz. I started to research products that could integrate into the factory system. My last build became quite complex integration and although it could play HD audio this time around I just wanted simple factory control and 16bit audio is good enough for me this time around.
So requirements was active front stage , passive rear stage , trunk sub a total of 9 channels of amplification. Other considerations was the car runs a 12 v lithium battery so have a reduced reserve but does have a higher current rating. Car is used as a daily driver and can sit in traffic so alternator output at this level also a consideration. So class D /G / H amps would be the direction for the build.